In Memoriam to Ray Taylor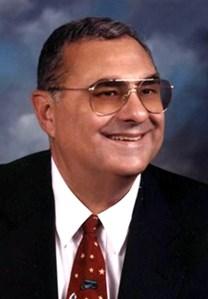 (August 24, 1943 to February 15, 2014)
This page is dedicated to Raymond Edward Taylor, my legal partner and friend, of 35 years.  Ray Taylor was born in Hydro, Oklahoma on August 24, 1943, graduated from St. Mary's University Law School, and was admitted to the State Bar of Texas in 1969.  He joined the United States Army JAG corps, and served in Vietnam where he was wounded and returned to the United States.  He opened a legal practice in San Antonio, Texas, and in 1979, Phil Spicer joined Ray Taylor in the practice of law.  In1984, they jointly opened their new legal office at 4718 Camino Dorado in San Antonio, where they continued to practice together until Ray Taylor's death on February 15, 2014.
Ray Taylor had a varied and interesting practice.  Ray Taylor should not only be remembered for his excellence in the practice of law, but also for his many contributions to the legal profession and to the attorneys of San Antonio.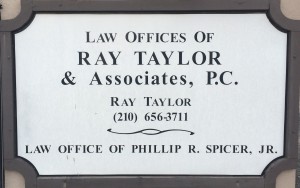 First, he sought out and achieved legal excellence.  He was board certified by the Texas Board of Legal Specialization in Criminal Law & Civil Trial.  He also obtained a certification in those same 2 areas by the National Board of Trial Advocacy, a very rare achievement.  Additionally, he was certified as a diplomate by the American Board of Professional Liability Attorneys.
Second, he was a prolific legal author.  His monographs and articles are too numerous to mention, but I would be remiss if I didn't mention a few of them.  He wrote seven topics for the series Am Jur Trials, which included "Hunting Accident Litigation", "Unloaded Gun Litigation", "Defending Lawyers in Disciplinary Proceedings", and "Representing Sex Offenders & the Chemical Castration Defense".  Bancroft-Whitney gave him an award several times for his authorship.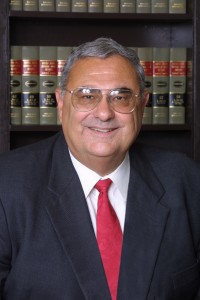 Ray also wrote numerous magazine articles, both by himself and with other attorneys.  His articles were published in the Texas Bar Journal, the Subpoena, and the San Antonio Lawyer among others.  These were always practical and timely articles useful in an attorney's daily practice.
Third, Ray was always giving of his time to the Bar for legal education.  Ray often volunteered to speak at legal seminars, law schools, and bar associations.  He was an instructor of criminal law for a week at Texas Southern University Law School, and moderated 2 seminars, namely a San Antonio Bar Association Federal Criminal Practice seminar, and a Lawyer Liability Seminar.  Ray was once invited to speak to the Travis County Bar Association, and talked to them about defending lawyers in Grievance and Malpractice cases.  These were all in addition to the numerous talks on single topics at various seminars.
Fourth, Ray was always giving of his time to other attorneys.  Ray was always taking phone calls, and being stopped by attorneys at the courthouse, who would seek his advice and counsel on matters ranging from criminal law, ethics and malpractice, trial strategies, and of course gun cases.  Ray was always giving copies of his Am Jur books to attorneys who would call and ask for advice. But more importantly, Ray made himself available to young attorneys, providing a mentoring that young attorneys always appreciated.  Ray even took into his home for a couple of months a new attorney from Germany, who was required to observe the practice of law in America as part of a graduation requirement.
Fifth, and finally, Ray became something of a legal personality when he obtained probation for his client in what was then dubbed the "San Antonio Chemical Castration Case".  After the conclusion of this case, he appeared on Good Morning America & the Phil Donahue Show.
In conclusion, I would like to say that my friend, Ray Taylor, had an interesting and wonderful legal career.  Ray gave a lot of himself to the practice of law, and to the betterment of the legal profession.  I know the State and local bar will miss him as much as I miss my friend.